Do you have a type 4 in your life who loves aesthetics and feeling all the feels? Read this blog! I'm sharing the best gifts for the enneagram type 4.
What Is The Enneagram 4?
The enneagram type four is called the individualist. Your core desire is to be unique and original. As a 4, you are artistic, emotional (in a good way), expressive, quirky, and possibly melancholy. Your core desire comes from the fear that if you aren't unique then people will forget about you. Going with the masses and hiding your emotions don't come naturally to you.
Get your awesome enneagram 4 merch at our brand, Spiritual Rebel!
What Enneagram 4s Want From A Gift.
The best gifts for the enneagram 4 are ones that are very meaningful, beautiful, and artistic. Type 4s core desire is to be understood, any gift that shows that you get them and hear them are the best gifts for the enneagram 4.
Handwritten poetry, an art piece, a playlist you made about them, these are the best gifts for type 4s. But if you're not very creative, here are some gift ideas that they will love.
Here are the 18 gift ideas for the enneagram 4!
Affiliate notice: This article may contain affiliate links. When you make a purchase through one of these links we receive a small commission at no extra charge to you.
18 Gifts Ideas For The Enneagram 4
Enneagram 4, The Individualist Journal
Looking for a new journal for your morning ritual, mindfulness practice, or self discovery journey? Get this Enneagram 4, Individualist lined journal that matches the type 4s vibe! This journal is available as a hardcover and paperback.
Click Here To Shop The Enneagram 4 Journal.
Enneagram Coffee: FOUR Roast
I got my first bag of Enneagram Coffee as a gift for my birthday. The second I saw it, I fell in LOVE with it.
Enneagram coffee is a coffee roasting company that had created a specific roast for each enneagram type. True hand crafted, artisan coffee comes in a stylish bag with a morning affirmation for that specific enneagram type!
Gift your type 4 friend a bag of this delicious coffee! The phrase "this 'normal' you speak of doesn't sound like much fun" on the front of the bag will speak to their type 4 nature.
Enneagram 4, Stay Eccentric Hoodie
Everyone loves receiving a hoodie as a gift! Get your fellow enneagram 4 this Enneagram 4, Stay Eccentric hoodie!
"The definition of the word 'eccentric' is 'Departing from a recognized, conventional, or established norm or pattern.'
What we want for you, type 4s, is to escape YOUR norm. Follow your positive emotions and not the negative, be authentically unique, and be the person you want to be." – Spiritual Rebel, a.k.a us.
Click Here To Shop The Enneagram 4 Hoodie.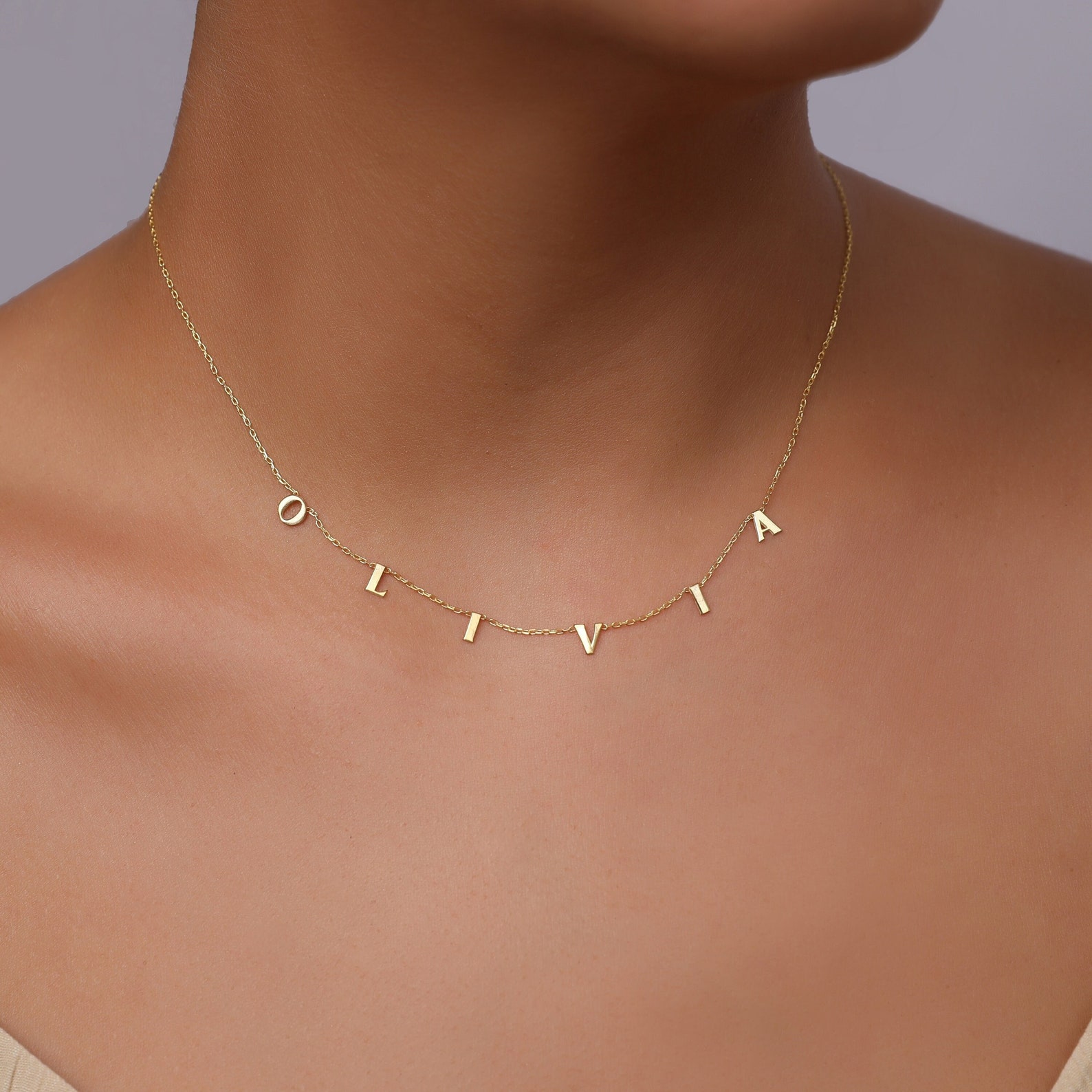 Custom Letter Necklace
Enneagram 4s love being given gifts that are personalized. Get your 4 a cute custom letter necklace! It's a cute and simple way to show your enneagram 4 that you care.
30 Day Gratitude Journal
4s in stress can struggle with getting caught up in negative modes of thinking. Start consistently journaling your gratitude with this 30 Day Gratitude Journal from Best Self to elevate your frequency and practice self care!
The Indie Vinyl Record Subscription Box
These vinyl records totally match a 4s vibe. Gift your enneagram 4 this monthly subscription where you get records from up & coming indie artists. Each limited-edition compilation features unique artwork & is pressed in various colors. You also have the option to include a playable vinyl postcard single with each record. These cards actually play on your turntable & feature a hand-written note from the artist.
Click Here To Shop The Indie Vinyl Record Subscription Box On CrateJoy.
WE'RE NOT REALLY STRANGERS Card Game
Enneagram 4s will love receiving this gift. Enneagram 4s love diving deep with people, asking meaningful questions, and getting to know people. We're Not Really Strangers is a purpose driven card game and movement all about empowering meaningful connections. 
Three carefully crafted levels of questions and wildcards that allow you to deepen your existing relationships and create new ones.
This 2022 Planner
Type 4s love aesthetically pleasing things and their growth is to step into the organized, focused nature of the enneagram 1. This planner wis the perfect gift for enneagram 4s self growth! Morgan Harper Nichols at Garden 24 has made the prettiest 2022 planner that enneagram 4s will adore!
Shaker & Spoon Cocktail Club Subscription
This is a monthly subscription box where you get 3 unique recipes by top bartenders + everything you need to make 12 drinks (4 from each recipe) other than the liquor. Type 4s will love trying new flavor combinations and being able to impress guests with their bartending skills.
Click Here To Shop The Shaker & Spoon Box On CrateJoy.
"Type 4, Seen" Candle
"To try to capture the Type 4 we used special, unique, and creative scents to wind together to create a magical candle. We are thankful for the brilliance of Type 4s and are enthused that this candle may spark some creative ventures!" – The Enneagram Candles.
These candle are also all natural. No harm to you or the environment. I love these candles, especially the name they choose for each candle. Every candle title represents the message that enneagram type longs to hear. Type 4, you are seen for who you truly are.
Enneagram 4, Stay Eccentric Mug
This mug will totally fit enneagram 4s aesthetic! Get this mug for your type 4 and they'll love it.
Cages Of The Soul – Daniel Robledo
Type 4s will love the dark and contemplative theme of this short story collection. Cages Of The Soul is a collection of literary fantasy and horror, Cages of the Soul features 5 different stories, each centered around characters that are trapped. Some by social, some by physical, and some by psychological circumstances…
I AM Everything Affirmation Card Deck
Type 4s will love these affirmation cards! "Negative self-talk sucks. But, like any bad habit with practice, you can make major improvements. "I AM" Everything™ Affirmation Cards will help you quiet the noise and focus on what makes you feel good."- I AM & CO
All Along You Were Blooming
Type 4s love poetry and beauty, this book will be a perfect gift for them. All Along You Were Blooming is a coffee table book by Morgan Harper Nichols, an instagram poet. Each page has beautiful illustrations and words for the soul that your enneagram 4 friend will adore.
A Crystals Necklace From Shamans market
Type 4s tend to have a spiritual side more than others. They'll love these healing crystal pendants from Shamans Market! I love the Sei-He-Ki pendant the most.
Click Here To Shop The Crystal Pendants.
Create And Escape Aromatherapy Box
Every month a new design will be featured. The introductory box includes everything you need to paint the design plus lots of other extras. Each month after you will receive a different design plus any other required supplies plus new brushes, an aromatherapy product and extras. Paints are reusable and will only be restocked at the 4th and 8th box
Click Here To Shop The Create And Escape Aromatherapy Box On CrateJoy.
Spotify Premium
Sometimes the most meaningful gifts aren't tangible to open. 4s love music, so one of the best gifts you can get them is an online music subscription!
Experience Gift Baskets
Every Enneagram loves this gift! Pick a surprise mini experience and put together a gift basket that includes all the materials they'll need for that experience.
Here are some ideas.
1. Photoshoot. Get them new clothes and some props, put them in the gift basket, and tell them you're going to do a photoshoot!!!
2. Movie night. Get a white sheet, movie projector, some cozy blankets, popcorn, candy, put them in the gift basket, and tell them you're going to have a movie night!
3. Sunset beach picnic. Get them a new bathing suit, cute beach towel, cheese, crackers, a cheese board, wine, and any other snacks of your choosing, put them in the gift basket, and tell them you're going to have a picnic together on the beach!
You can do the same thing for a campfire, hike, camping trip, or anything else!
Related Blogs:
Pin This Gift Guide To Your Enneagram Boards!