Do you have a type 3 in your life who loves winning and being valued? Read this blog! I'm sharing the best gifts for the enneagram type 3.
Get Our Enneagram 3, The Achiever Journal!
What Is The Enneagram 3?
The enneagram type three is called the achiever. Your core desire is achievement and be the best. As a 3, you are ambitious, driven, energetic, competitive, socially likable, and goal-oriented. Your core desire comes from the fear that if you aren't the best then you are unworthy of love. Flaunting your authenticity and "chillin" don't come naturally to you.
Not sure if you tested right? Take our quick enneagam test!
What Enneagram 3s Want From A Gift.
The best gifts for the enneagram 3 are ones that bring more fun and success. And most importantly, gifts for enneagram 3s should be high quality.
Type 3s hate being gifted cheap clothes or gifts. They are the type to prefer quality over quantity. So if this means you get them one expensive handmade sweater instead of multiple gifts from Target, your 3 won't be offended, they'll be touched.
Here are the 17 gift ideas for the enneagram 3!
Affiliate notice: This article may contain affiliate links. When you make a purchase through one of these links we receive a small commission at no extra charge to you.
17 Gifts Ideas For The Enneagram 3
Enneagram 3: The Achiever Journal
Looking for a new journal for your morning ritual, mindfulness practice, or self discovery journey? Get this Enneagram 3, Achiever lined journal that matches the type 3s vibe! This journal is available as a hardcover and paperback.
Click Here To Shop the Enneagram 3 Journal.
Enneagram Coffee: THREE Roast
I fell in LOVE Enneagram Coffee the second I laid eyes on it.
Enneagram coffee is a coffee roasting company that had created a specific roast for each enneagram type. True hand crafted, artisan coffee comes in a stylish bag with a morning affirmation for that specific enneagram type!
Enneagram 3s will adore the phrase on the front, "Smells like success" and be deeply touched by the morning affirmation on the back.
Click Here To Shop Enneagram Coffee.
Enneagram 3, Stay Winning Sweater
"Stay winning? Say no more!" Type 3s will love winning their day in this sweater! Gift your fellow enneagram 3 this Enneagram 3, Stay Winning sweater! This design comes as a hoodie in more colorful colors too.
"What we want for you, type 3s, is to stay winning at life. Not by being the most successful, not by being the best, not by being the kindest or most liked, but by being aligned with what you want, having fun, living authentically, and chasing your dreams, this is the biggest WIN for you." – Spiritual Rebel (a.k.a, us here at Making Mindfulness Fun😉).
Click Here To Shop The Enneagram 3 Sweater.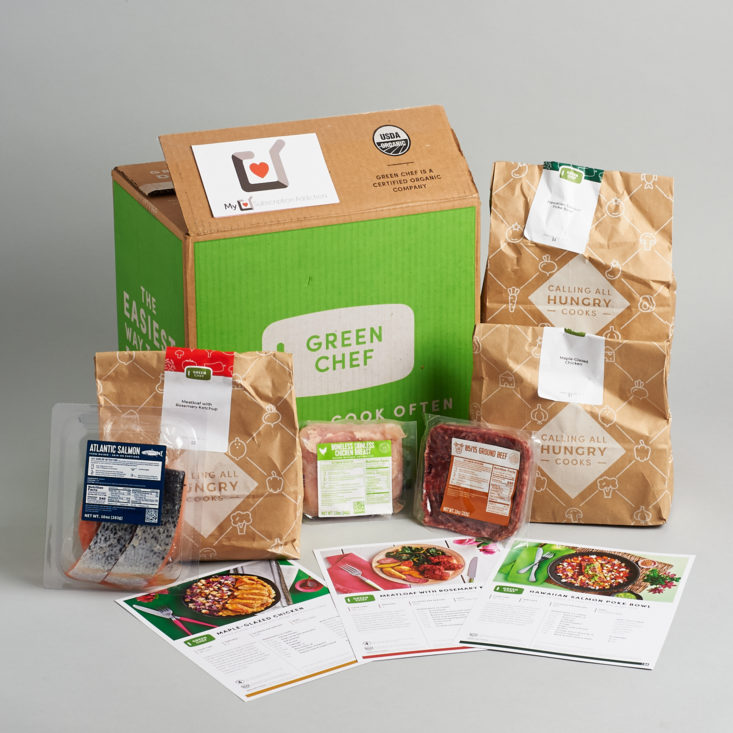 Green Chef Food Subscription Box
This is a fun gift enneagram 3s will enjoy.
The Green Chef is a weekly subscription box that provides gourmet meals with fresh, organic ingredients. You can choose between the Balanced Living, Plant Powered, Paleo, or Keto subscriptions!
All ingredients are free from GMOs, pesticides, and antibiotics. The recipes are quick and easy, with an average cooking time of around 30 minutes and meals change weekly.
I know so many type 3s who love to cook. With this subscription, they get to eat artisan, healthy meals while embracing the newness, fun, and creativity they need!
Noise Cancelling Headphones
Type 3s are go-getters. They want nothing to be in the way of them reaching their goals and are very upset when people distract them. Help your type 3 out and get them some super powered noise cancelling headphones. Your type 3 friend will be deeply touched and appreciative by the gift of sweet, sweet silence.
Damn, You Look Cute Mirror Sticker
Type 3s naturally struggle with being image conscious and they want to look good (they're good at looking good too, but the self doubt is strong with this type). The enneagram 3 in your life will love being gifted this mirror sticker that reminds them the truth we all know… type 3s you guys always look good.
Entrepreneur Books Monthly Subscription
Entrepreneur Club box is designed to help entrepreneurs, teams, & everyday people grow their business, invest their money and become financially free and to help better accelerate their careers at any stage. Every box is catered to a monthly theme, filled with a money learning book of our pick to make you financially free by the fastest time. Perfect for enneagram 3s!
Shop The Entrepreneur Books Monthly Subscription now.
The Birthdate Book
Type 3s want to feel understood (who doesn't?) get them this beautiful, custom book that illustrates their unique astrological birth chart!
It has over 70 pages of detailed horoscope analysis, they uncover secrets and insights about your life and personality. Written with psychic intuition and charm, each page offers a deep reading into who you are and what their future holds.
Enneagram 3s will love the beauty and accuracy of this horoscope book.
Click This Link To Get $10 Off Your Order!
Enneagram 3 Candle
A candle is a great gift for your enneagram 3 friend or family member. Get them this enneagram 3 candle.
Success Crate Subscription Box
It says success in the name, need I say more? In all seriousness, type 3s will love the success crate box. Success Crate is designed to help entrepreneurs, teams, & everyday people become self empowered and improve internal focus to help better accelerate their careers at any stage. Every box is catered to a monthly theme, filled with workbooks, worksheet activities, bookish items and self-help items.
Shop The Success Crate Box now.
Enneagram 3 Stay Winning Mug
If your type 3 is in need of a new mug, they'll love receiving this mug as a gift! The Enneagram 3, Stay Winning mug will speak to their 3 nature and remind them to keep winning at life!
The Bucket List: 1000 Adventures Big & Small
Type 3s love checking things off their list and if they could see the whole world, they would. But that's impossible so get your enneagram 3 this bucket list book of 1000 adventures that they will love!
Dictionary of Emotions: Words For Feelings, Moods, and Emotions
Type 3, would you love a comprehensive and simple book that explains all those confusing feelings you and your acquaintances feel? Get this book!
"TheDictionary of Emotions's accompanying definitions are based on the context of feeling and are intended to be a starting point to help shape an individual's interpretation of both the word and their experience."
Type 3s will love having this book. So get this as one of your gifts to the enneagram 3!
Beyond The Canvas Hat By Yaya
Type 3s will adore these hand-painted hats. They are everything a type 3 wants from a gift. Unique, goes well with their outfits, creative, artisan, and one of a kind. Yaya only makes one of each design so whatever design you get will be the only one of its kind.
Enlightened Warrior Book Club Box
A subscription box for everyone who loves books that both inspire and create growth. The box will include a book of the month, either fiction or non-fiction, a variety of local handmade items (soaps, teas, and candles), a gift to give a loved one, bonus items that fit the theme of the book. 3s will love having a new book delivered to their door every month to inspire their growth and remind them to spend time resting.
Shop The Enlightened Warrior Book Club Box now.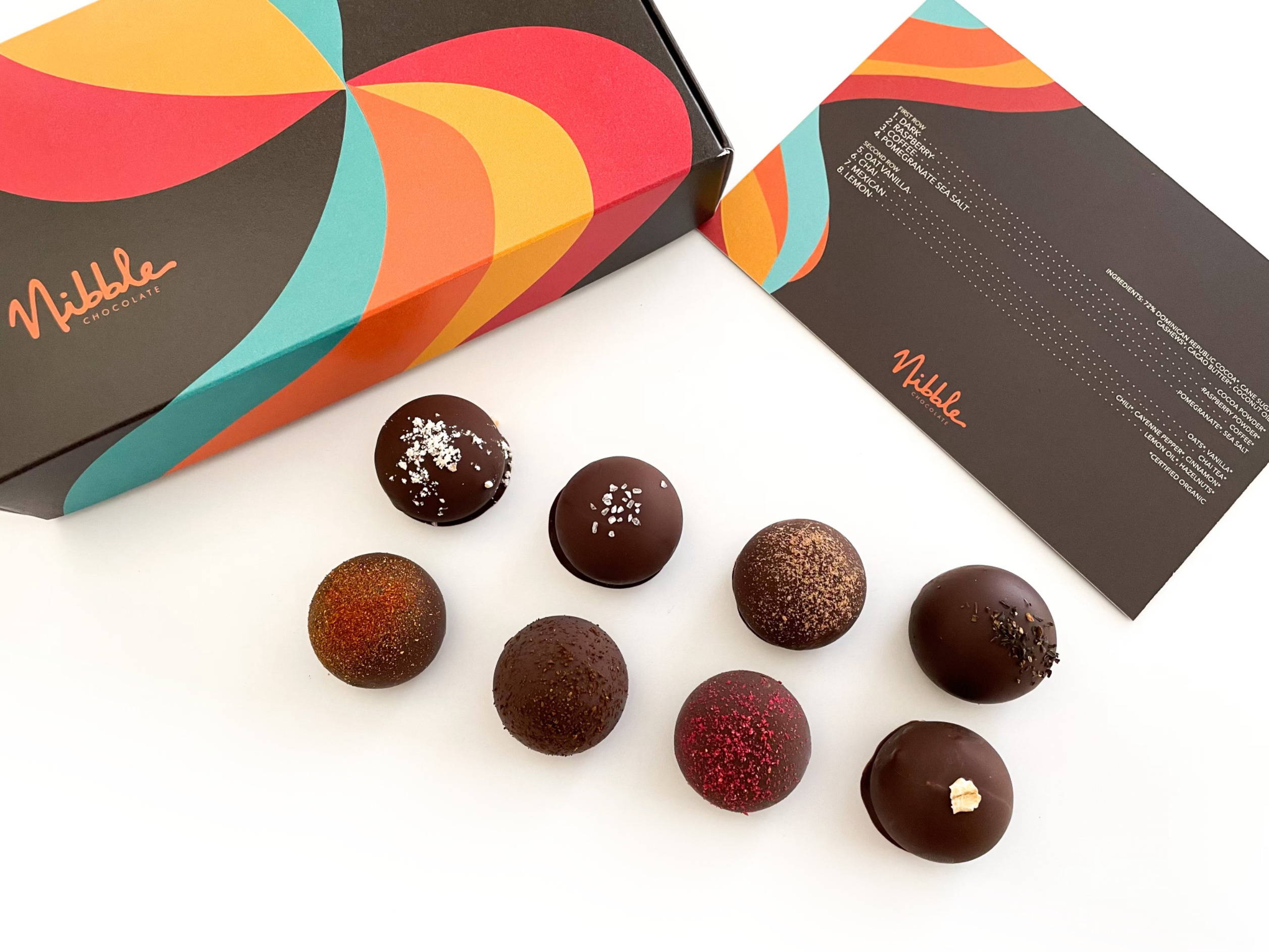 Artisan Chocolate Truffles From Nibble
Who doesn't like receiving chocolate as a gift? Enneagram 3s will love getting these artisan chocolate truffles as a gift! Nibble chocolate is my favorite chocolate company ever. Their quality goes unmatched with their chocolate being 100% natural, sustainable sourcing, and insanely delicious! In this truffle box, you get 8 different, incredible flavored truffles that type 3s will love!
Shop Nibble's Chocolate Truffle Box now.
Experience Gift Baskets
Every Enneagram loves this gift! Pick a surprise mini experience and put together a gift basket that includes all the materials they'll need for that experience.
Here are some ideas.
1. Campfire night. Get marshmallows, graham crackers, a chocolate bar, a comfy jacket, roasting sticks, drinks, and printed out directions, put them in the gift basket, and tell them you're going to have a campfire!
2. Photoshoot. Get them new clothes and some props, put them in the gift basket, and tell them you're going to do a photoshoot!!!
3. Running Scavenger Hunt. Get them a new running hat, running snacks, and print out directions on a paper, put them in the gift basket, and tell them you're going on a run to a surprise destination and you have to use the directions to get there!
You can do the same thing for a movie night, picnic, hike, camping trip, or anything else!
Hope this blog helps you find the best gifts for the enneagram 3 in your life!
Grab the free enneagram cheatsheets before you go to learn everything you need to know about each type.
Related Blogs:
Pin This Gift Guide For The Enneagram 3