Do you have a type 1 in your life who loves organization and perfection? Read this blog! I'm sharing the best gifts for the enneagram type 1.
What Is The Enneagram 1?
The enneagram 1 is called The Perfectionist. Your core desire is for things to be perfect. As a 1, you are organized, hard-working, responsible, moral, and principled. Your core desire comes from the fear that you are the only one in the world who will uphold perfection. Breaking the rules and winging it is likely not in your vocabulary.
Get your type 1 merch at Spiritual Rebel!
What Enneagram 1s Want From A Gift.
The best gifts for the enneagram 1 are ones that add organization and perfection to their life. They love receiving things that they'll actually get to use in their life. Custom gifts are also a great idea for the enneagram 1 because it feels personal.
Here are the 11 gift ideas for the enneagram 1!
Affiliate notice: This article may contain affiliate links. When you make a purchase through one of these links we receive a small commission at no extra charge to you.
11 Gifts Ideas For The Enneagram 1
Enneagram Coffee: ONE Roast
I got my first bag of Enneagram Coffee as a gift for my birthday. The second I saw it, I fell in LOVE with it.
Enneagram coffee is a coffee roasting company that created a specific roast for each enneagram type. True hand-crafted, artisan coffee comes in a stylish bag with a morning affirmation for that specific enneagram type!
Gift your type 1 friend a bag of this delicious coffee! The phrase "Justice (and coffee) will be served" on the front of the bag will speak to their type 1 nature.
Enneagram 1, Stay Perfect Tee
This tee is the perfect gift for enneagram 1s! They're perfect and they know it.
"The obvious choice for this enneagram design series was for the enneagram 1s design to say "stay perfect."
But we don't mean this in the way you expect…
What we want for you, type 1s, is to be perfectly imperfect. Be true to your heart, embrace who you are, and have fun, this is the most perfect version of you, the you as you are." – Spiritual Rebel (a.k.a, us here at Making Mindfulness Fun.)
Click Here To Shop The Enneagram 1 Tee.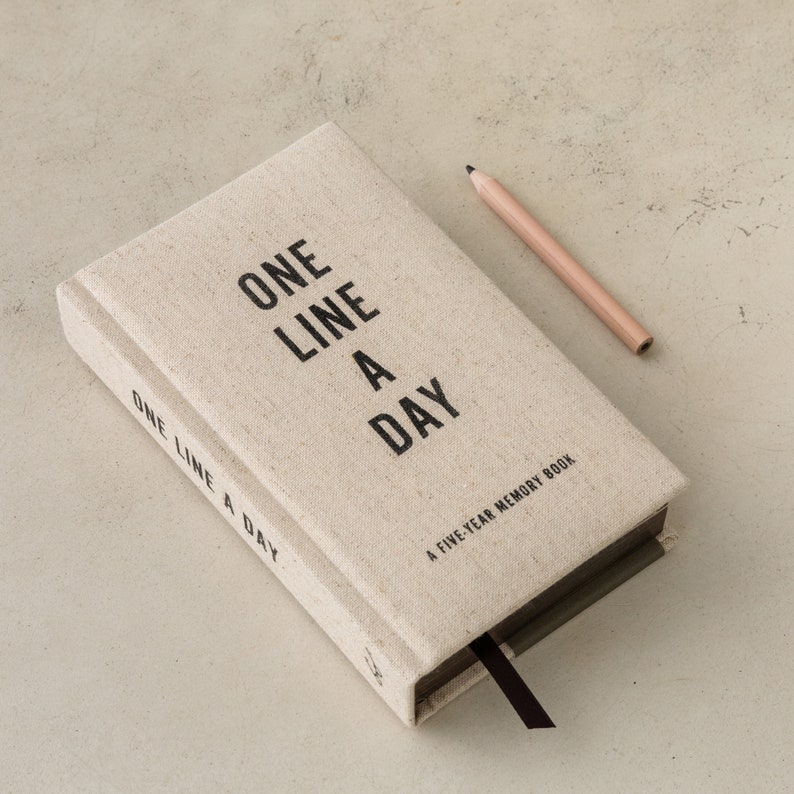 One Line A Day Journal
This gift is ideal for type 1s. This is a five-year journal where you have space to write down one idea or thoughts every day. This gift will help enneagram 1s practice reflection and it will play to their organized type 1 strengths. They'll love to be able to look back and see what they've done over the past 5 years.
Headspace Meditation App Subscription
Some types get more bothered by not having a tangible gift to open, but that's not the case as much when it comes to type 1s. We all need to relax more, to help Enneagram 1s do so, get them this mindfulness + meditation app subscription!
Kombucha Starter Kit
A kombucha starter will be a fun, hands-on, and healthy gift to get your enneagram 1. Type 1s will love being gifted a kombucha starter kit, it'll add to their healthy lifestyle, and creating new flavors will become a creative outlet for them.
Enneagram 1 Candle
A candle is a great gift for your enneagram 1 friend or family member. Get them this enneagram 1 candle.
Get this candle as a gift for an enneagram 1.
Enneagram 1, Stay Perfect Mug
This mug is perfect for the enneagram 1! The Enneagram 1, Stay Perfect mug will speak to their 1 nature and remind them to be imperfectly perfect. (See the description on the shop page.)
The Best Self Bundle
I love the company, Best Self and type 1s will love it too. Type 1s want to be as organized as possible. The Best Self Bundle comes with all of the tools you need to do just that!
The bundle includes the best-selling Self Journal, a 3-month journal that gives you daily, weekly, and monthly planning + reflecting space. My favorite feature of the Best Self Journal is the daily inspiring quotes.
The Project Action Pad and Weekly Action Pad are a part of this bundle too.
The best part of this bundle is that it includes their Core Values Deck, and Icebreaker Deck, card decks to help you find your core desires and get beyond small talk.
Click Here To Shop The Best Self Bundle.
This "My Love Language Is An Organized Dish Washer" Tee Or Hoodie
How many times has the type 1 in your life criticized you for how you loaded the dishwasher? We've all been there.
An organized dishwasher is the ultimate act of love for a type 1. Show your enneagram 1 how much you know and care by getting them this tee.
This design also comes as a tank top, hoodie, sweater, and long sleeve in different colors if you want to get something cuter.
The Chakras Healing Workbook
Type 1s are always striving to be better people and feel healthier. They'll love learning all about the chakras with this workbook! This workbook has journal prompts, mantras, activities, and information on the 7 chakras, which are energy centers in our body that help us feel better mentally, physically, and emotionally.
How To Love Yourself Affirmation Cards
Type 1s can be a bit hard on themselves. Get them these self-love affirmation cards to help them cultivate self-acceptance every day!
Experience Gift Baskets
Every Enneagram loves this gift! Pick a surprise mini-experience and put together a gift basket that includes all the materials they'll need for that experience.
Here are some ideas.
1. Picnic. Get cheese, crackers, a cheese board, wine, and any other snacks of your choosing. Print out directions, put them in the gift basket, and tell them you're going to have a picnic together!
2. Movie night. Get a white sheet, movie projector, some cozy blankets, popcorn, candy, put them in the gift basket, and tell them you're going to have a movie night!
3. Beach Day. Get them a new bathing suit, beach towel, snacks, boogie board, put them in the gift basket, and tell them you're going to the beach!
You can do the same thing for a photoshoot, picnic, hike, camping trip, or anything else!
Hope you enjoyed these gifts for the enneagram 1!
Grab the free enneagram cheatsheets before you go to learn everything you need to know about each type.
Related Blogs:
Pin These!