In need of some self care, enneagram 3? Read this blog for our guide to self care for the enneagram type 3 so you can find your zen again!
Enneagram 3 Overview
The enneagram type three is called The Achiever. Your core desire is achievement and to be the best. 
Common traits of a 3 are…
Ambitious
Driven
Competitive
Focused
Goal-Oriented
Professional
Strong-Willed
Like-able
Charming
And Diplomatic
As a 3, your core desire comes from the fear that if you aren't the best then you are unworthy of love. Flaunting your authenticity and "chillin" don't come naturally to you.
A Stressed Enneagram 3…
In stress, the enneagram 3 takes on the negative traits of the enneagram 9, The Peacemaker. The normally driven and confident type 3 becomes tired and selfless. Instead of achieving their real dreams, they get pulled into people pleasing, achieve what society or others want them to, forgo their sense of self, and end up burnt out.
Another unknown sign of a 3 in stress can be people-pleasing and defensiveness, taking on the unhealthy aspects of the Enneagram 6!
Follow us on Pinterest for more enneagram content!
What An Enneagram 3 Needs For Self Care.
So what do enneagram 3s need when it comes to self care?
First, a 3 needs to fulfill their core desire of achievement by taking in intrinsically driven challenges that make them like a winner. This could be an athletic feat, a self growth goal, or creative pursuit.
But the enneagram 3 also needs to embrace both their wings for their self care too. Self care for the enneagram 3s 2 wing means taking care of loved ones (including themselves) and practicing creative self-expression for their 4 wing.
And to complete their self care practice, an enneagram 3 needs to embrace the heathy traits of their growth numbers.
Stepping into more relaxation (,embracing the enneagram 9,) and building connections (,taking on the enneagram 6,) is extremely important for the enneagram 3s self care.
Need a new morning routine, type 3? Follow us on Pinterest!
Self Care For Enneagram 3s
So without further ado, here's our enneagram 3 self care guide!
1. Get In Your Element
Type 3, what do you love to do that gets you in the zone? Where the world falls away and you feel fully present and at ease? Make more time to get into your element for your self care.
2. Practice Authenticity
3s deadly sin is deceit. Naturally because they fear not being enough for people, they hide who they are. So for your self care practice, make an effort to be authentic. This could be in everyday interactions, at a coffee shop, or in close connections, practice authentic self expression.
Not sure if you tested right? Take our free enneagram test to compare 👇
3. Have Fun
Give yourself permission to let loose, have fun, and be playful around people you enjoy. Bring your friends together, go out, go on an adventure, have fun with people and see how much you can get yourself to trust and relax.
4. Spend Time With Friends
Embrace your type 6 growth number, make time to hang out with friends you trust. 3s can easily push people away because they feel they can't be authentic around them. Let yourself be at ease and trust other people.
Do you follow us on Pinterest yet? Join us for enneagram 3 content and more!
5. Relax
How To Annoy An Enneagram Type 3:
Step 1: Tell them to relax, that's it.
Relaxation doesn't always have to be taking a nap or taking a bubble bath. What makes you feel relaxed type 3? (Other than accomplishing a task). Walk on the beach, read a book, lay in a hammock, go for a drive, write, whatever it is that brings you zen, make time for it in in your day-to-day life.
Not sure if you tested right? Take our free enneagram test to compare 👇
6. Plan A Weekend Adventure
To ask a 3 to take a total vacation would be ridiculous. 3s want to have direction. For your self care, plan a weekend adventure vacation. Go bike-packing, hiking, whitewater rafting, something that's fun for you and don't bring work with you.
Follow us on Pinterest for journal prompts!
7. Journal Your Emotions
Enneagram 3s are very aware of what they feel but honoring what they feel is a whole other story. Get in the habit of journaling your emotions daily, recognize what's going on internally, and respect whatever you feel. Get comfortable with having feelings, you're not a robot and shouldn't expect yourself to be.
8. Self-Worth Mantras
As 3s are apart of the shame triad, they can struggle with self-worth. Create Divine Self Worth from within with self worth mantras for your self care.
Here are some mantra ideas for enneagram 3s…
"I am deserving of my desires and in alignment with my highest self, these desires flow toward me with ease."
"There is no need for me to change myself for others."
"I am enough."
Check out more self-worth mantras here.
9. Tech Cleanse
How often do you have technology around you, type 3? See if you can go a whole weekend without any technology. You'll be amazed at how much clarity you feel afterwards.
Need something to re-inspire your self care practice? Get the Enneagram 3: Achiever journal on Amazon by clicking here!
10. MFR/Foam Roll
Type 3s know they need rest but they only do it when it's convenient. Get a foam roller to practice self care. Another option is to do myofascial release, a self-massaging technique where you roll your muscles on a tennis ball.
Get this amazing Foam Roller we use all the time!
11. Be Creative
To embrace your 4 wing, practice creativity! Find your creative outlet and practice self expression for your self care. Creativity isn't always painting if that's not your thing. Creativity is the act of free-flowing creation. Movement can be creativity, building can be creativity, get creative with how you be creative.
12. Meditation
Meditation can be intimidating but there is no reason to be. It's the best thing we can do for ourselves! When we sit in silence, we allow any deep rooted problems, emotions, thoughts, and more to come out of hiding to be healed.
13. Eat Without Distraction
A simple act of self care you can do is to eat your meals without distraction. Do you have the tendency to check your email or scroll through instagram while you eat? Believe that there is enough time in the day to do everything you need to. So eat when you eat and work when you work, not both at the same time.
14. Try Something New
When you truly try something new, you release the expectation to be good at it immediately. For your self care 3s, try new things more often, let yourself be curious, fail if you have to, just enjoy the process of learning.
15. Vulnerability
And finally, for your self care as an enneagram 4, remember to practice vulnerable self expression with those you trust. Share how you're feeling and what you are struggling with, express your thoughts.
16. Set Goals
"Easy!" But don't just set any goals, type 3. Set intrinsically driven goals. Not goals not to achieve some external product or result, what is a goal that will makes you feel good before, during, and after achieving it?
Enneagram 3 Self Care Products
Now that you have plenty of self care practices you can utilize, here are some self care products you should have as an enneagram 4 that will help you make your self care practice easy.
Enneagram 3 Candle
A candle is a great self care gift as an enneagram 3. Get yourself this enneagram 3 candle.
Calm Down Focus Crystals Kit
The most important part of a 3s growth is getting more time to chill. This crystal kit is great for helping 3s relax! Each kit comes with a collector card for information on each stone, calm down sticker, along with a pouch for your crystals. These crystals have been curated to create a calm and tranquil space for you to access prosperity and protection from unseen realms.
Click Here To Shop The Calm Down Crystals Kit.
Enneagram 3: The Achiever Journal
Looking for a new journal for your morning ritual, mindfulness practice, or self discovery journey? Get this Enneagram 3, Achiever lined journal that matches the type 3s vibe! This journal is available as a hardcover and paperback.
Click Here To Shop the Enneagram 3 Journal.
The Birthdate Book
Dive into the deeper layers of yourself. Get yourself this beautiful, custom book that illustrates your unique astrological birth chart! It has over 70 pages of detailed horoscope analysis, they uncover secrets and insights about your life and personality. Enneagram 3s, you'll love the beauty and accuracy of this horoscope book!
Click This Link To Get $10 Off Your Order!
Enlightened Warrior Book Club Box
A subscription box for everyone who loves books that both inspire and create growth. The box will include a book of the month, either fiction or non-fiction, a variety of local handmade items (soaps, teas, and candles). 3s will love having a new book delivered to their door every month to inspire their self care practice and remind them to spend time resting.
Shop The Enlightened Warrior Book Club Box now.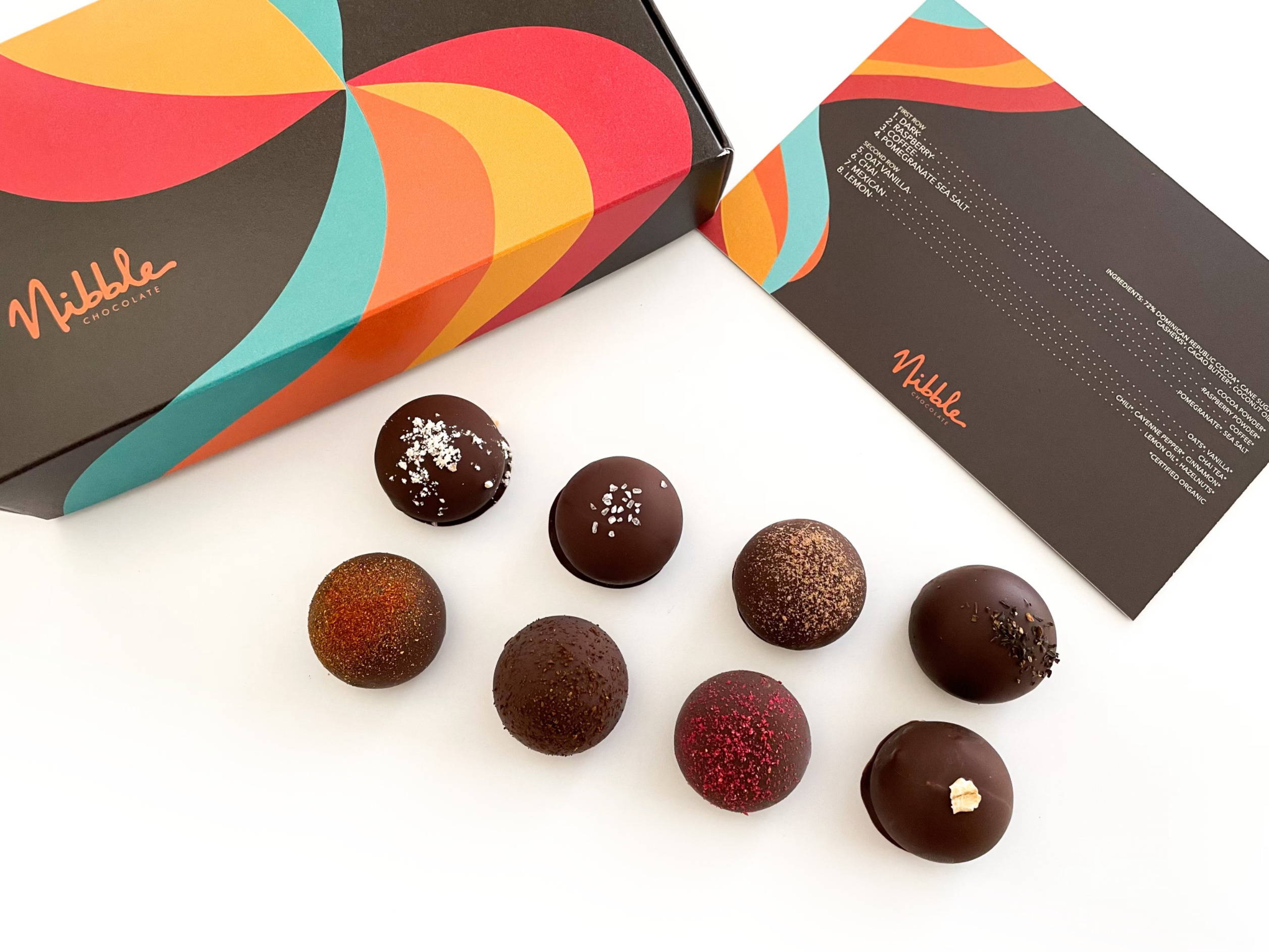 Artisan Chocolate Truffles From Nibble
Doesn't chocolate make everything better? Enneagram 3s, get yourself some of these artisan chocolate truffles for your self care! Nibble chocolate is my favorite chocolate company ever. Their quality goes unmatched with their chocolate being 100% natural, sustainable sourcing, and insanely delicious! In this truffle box, you get 8 different, incredible flavored truffles that type 3s will love!
Shop Nibble's Chocolate Truffle Box now.
Book For Enneagram 3 Self Care
Type 3s need to read the Rising Strong by Brené Brown. In Brené Brown's book, rising strong, she teaches us how there is power in embracing our emotions and telling our story. I loved reading this book and I think it is extremely powerful for 3s to read. Because becoming vulnerable is a huge step on the type 3s journey.
Song For Enneagram 3 Self Care
Listen to Shake It Out by Florence + The Machine for your self care. Let this songs lyrics and melody become the soundtrack to your life, reminding you to let go of anything heavy. "And it's hard to dance with the devil on your back so shake him off"
Reminder For Enneagram 3s
Type 3s, remember that you are enough! Enjoy life, be authentic, and trust.
Screenshot this reminder and make it your wallpaper to embody your health as a 3!
Did we miss anything? Comment below, tell us how you practice self care as an enneagram 3!
Grab the free enneagram cheatsheets before you go to learn everything you need to know about each type.
Related Blogs:
Pin This To Your Enneagram 3 Boards